The Earth's climate is changing, but probably nowehere else more than in Africa where the climate crisis is threatening the lives and livelihods of hundreds of million of people. How far in advance can we predict the climate? And why is this so important? Can predictions enhance the resilience of communities? Can African countries plan better if they access climate prediction in time? What role can technology play, and how can climate prediction be communicated to the public? These are some of the questions we will be asking our distinguished panellists.
Register to participate here
Panelists
Eunice Koech
Climate Modeling Assistant, ICPAC
Eunice Koech is a climate modeling assistant at IGAD Climate Prediction and Applications Centre (ICPAC) based in Nairobi, Kenya. Her background is in Meteorology and has a Master of Science degree in Meteorology from the University of Nairobi. Her current focus is on seasonal and sub-seasonal statistical forecasting for the Eastern Africa region. She has 5 years' experience in forecasting and has contributed towards a number of projects, which include Weather and Climate Information Services for Africa (WISER), Korea International Cooperation Agency (KOICA) programme, and Climate Research for Development in Africa (CR4D). Currently she works under the CONFER and Intra-ACP Climate Services and Related Applications (ClimSA) projects, which aim at improving co-production and provision of tailored climate products and services over Eastern Africa on regional, national and sub-national levels.
She is keen on downscaling of climate products for the agriculture sector, thus involved in strengthening the Food Security and Nutrition Working Group (FSNWG), which is a regional User Interface Platform for the agriculture sector in Eastern Africa. She is also passionate about communicating climate information to users who have no background in climate science. She has authored 3 articles that break down complex climate information into a simple language that can be easily understood. Her interest and professional goals include being a bridge between the climate providers and users to ensure that climate information uptake and use is increased in the region. This will subsequently help the region to build resilient communities.
---
Charles Langton Vanya
Chief Meteorologist – Observations and PredictionMalawi Department of Climate Change and Meteorological Services
Charles Vanya is a Chief Meteorologist with Malawi Department of Climate Change and Meteorological Services. He is an agrometeorologist with MSc. in Agromet obtained in 2012 at University of Nairobi, Kenya, He is currently serving as head of observations and Forecasting in the Department. He is also a team leader of Numerical Weather Prediction in the department after being trained in Romania in 2015.
---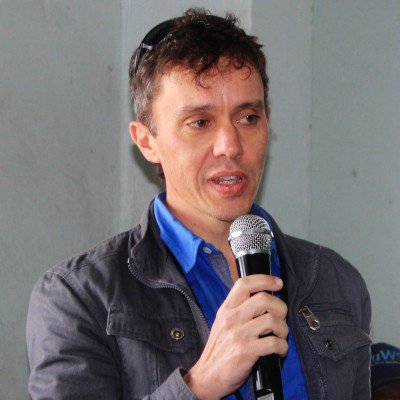 Christopher Jack
Deputy Director, Science Advisor, University of Cape Town, Red Cross Climate Centre
Chris Jack is based at the Climate System Analysis Group (CSAG) at the University of Cape Town. He has wide ranging interests that cover the spectrum from high performance computing and big data methods, through to societal engagement and decision-making theory and practice. In particular he is involved in the following areas within CSAG and through engagement with partners: High performance computing and big data infrastructure; Computer modeling, global and regional; Downscaling, statistical and dynamical; Climate systems analysis, statistics, and processes; Science society engagement and communication; Science web interfaces; Informing decision making, theory, tools, and practice.
---
Hussen Seid Endris
Climate Scientist, ICPAC
Moderator
Hussen Seid Endris is a climate scientist at the IGAD Climate Prediction and Applications Centre (ICPAC). He received his PhD Degree in Atmospheric Science from the University of Cape Town, South Africa and his B.Sc Degree in Meteorology from Arba Minch University, Ethiopia. Dr. Endris has strong experience in climate forecasting, model evaluation, forecast verification, regional climate modelling, downscaling and regional climate analysis. He published several scientific journal articles as lead author and co-author in peer-reviewed journals. He was one of the contributing authors in the Inter-governmental Panel on Climate Change (IPCC) fifth and sixth assessment reports (AR5 and AR6) on the climate section of the Africa chapter.